Wanneer je een bedrijf hebt en je richt je op een lokale doelgroep is het handig om na te denken over je lokale vindbaarheid. Met deze tips zorg je er voor dat je website een hogere ranking in de zoekmachines zal verdienen.
Wanneer je je locatie aan je aanbod van product of dienst toevoegt, zul je hoger eindigen binnen de zoekresultaten in jouw omgeving. Google toont namelijk als eerste de bedrijven in de buurt van de degene die zoekt. Het is dan ook belangrijk dat je Google laat weten waar jouw bedrijf zich bevindt.
In deze blogpost gaat het over alle zaken waar je op moet letten om je lokale vindbaarheid te vergroten.
Google zelf noemt de volgende lokale ranking factoren:
Relevantie; is jouw bedrijf relevant voor hetgeen de gebruiker zoekt? Is er een match met jouw website en de ingetypte zoekterm?
Afstand: hoe veraf zit jouw bedrijf? Als je zowel dichtbij als relevant bent, dan zul je een hoge ranking krijgen
Bekendheid: dit gaat over je naamsbekendheid, meer hierover aan het einde van dit artikel.
De 7 tips voor een hogere ranking in de zoekmachines
1.Adresgegevens via Schema.org
Wanneer je een plaatselijk bedrijf hebt dat vooral klanten heeft die in de buurt wonen, dan is het van belang je adresgegevens op de juiste manier toe te voegen. Namelijk zo dat de zoekmachine deze begrijpt. Het beste doe je dat door schema.org te gebruiken, waarbij je tags plaatst rond je adresgegevens of via JSON-LD. Heb je geen zin om met de technische kant van je website bezig te zijn dan kun je ook een plug-in gebruiken. Met deze adresgegevens kan Google dan bepalen of je binnen de afstand range valt van de gebruiker die op zoek is naar soortgelijke diensten.
2.Google mijn bedrijf
Door je aan te melden bij Google Mijn Bedrijf help je de lokale vindbaarheid van je bedrijf te vergroten. Het enige wat je hoeft te doen is je aan te melden en de juiste gegevens te verschaffen plus wat foto's en wellicht zaken als openingstijden. Google doet de rest. Het is aan te bevelen ook een aantal reviews op te nemen. Vraag een paar tevreden klanten om een review van jouw bedrijf te schrijven. Het helpt Google en toekomstige klanten om te beoordelen of jouw bedrijf interessant is. Eigenlijk net als in het echt. Hoe meer mensen positief praten over je bedrijf, hoe meer klanten dat oplevert. Het is ook fijn als je reageert op zo'n review. Hiermee bouw je een relatie op die verder reikt dan de commerciële kant van je zaak.
3.Wees nauwkeurig met NAW gegevens
Zorg ervoor dat je adresgegevens op je website precies kloppen met dat wat je invoert bij Google Mijn Bedrijf. Dit is namelijk de enige manier om er zeker van te zijn dat Google de juiste connectie maakt. Zeker wanneer je er meerdere locaties op na houdt is het van belang om de correcte NAP van de hoofdlocatie op elk pagina te vermelden. De andere locaties kun je op een aparte pagina vermelden.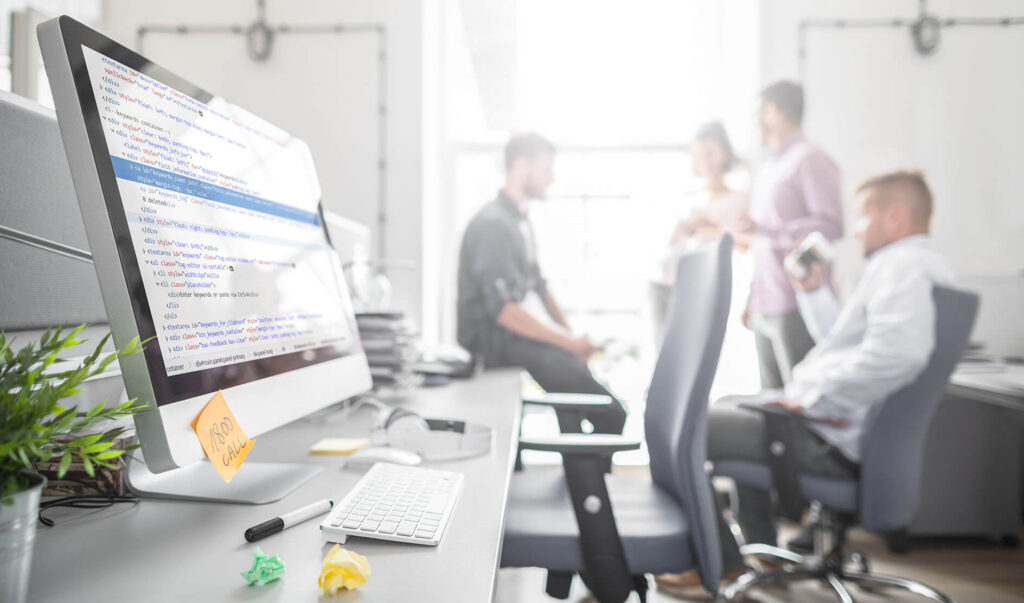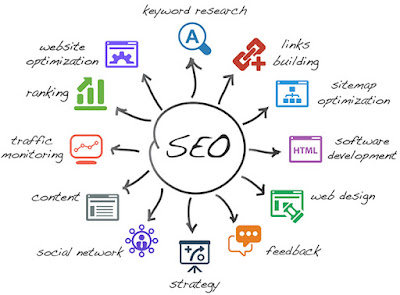 4.Facebook vermelding en reviews
Wat geldt voor Google Mijn Bedrijf, gaat ook op voor Facebook. Maak een lokale bedrijfspagina aan. Mensen zoeken namelijk ook steeds vaker op Facebook naar een bepaald dienst of service. En natuurlijk maak je ook hier ruimte vrij voor reviews en meer. Zo onderscheid je jouw lokale bedrijf t.o.v. alle andere onderneming op Facebook.
5.Stad en land in de titel verbetert lokale vindbaarheid
Heel voor de hand liggend is het opnemen van je vestigingsplaats in de titel. Hiermee vergroot je je vindbaarheid, al heeft het minder effect dan de registratie in Google mijn bedrijf.
6.Lokale directories helpen bij lokale ranking
Het is niet altijd handig om jouw link op een overzichtspagina te hebben staan, maar voor lokale pagina's maken we graag een uitzondering. Google gebruikt de lokale Yelps en andere vergelijkings- en reviewpagina's om te bekijken hoe belangrijk jouw bedrijf is.
Zet je team dus aan het werk om de belangrijkste lokale overzichtspagina's op te sporen waar jouw bedrijf met naam en adres op zou moeten staan. Dus niet alleen de link maar alle details! En zorg er tegelijkertijd voor dat er een paar mooie reviews op komen.
7.Optimaliseren van de tekst
Uiteraard moet je er wel voor zorgen dat bepaalde zoektermen in de tekst terug te vinden. Google zal je niet ranken voor een zoekterm wanneer deze nergens voor komt op jouw website. Dat geldt net zo goed voor plaatsnaam en locatie. Schrijf dus tekst over waarom jouw bedrijf zich in dit dorp of deze stad of streek bevindt. Bijvoorbeeld omdat je er geboren bent of omdat je het een inspirerende plek vindt. Of omdat de bereikbaarheid zo goed is of de ligging zo centraal ten opzichte van andere relevante zaken.
Het kan ook zijn dat de stad waarin jij je bevindt een regionale functie heeft waarvan jouw bedrijf profiteert. Handig kan het ook zijn om in te gaan op wat jou onderscheidt van die andere zes bedrijven in jouw stad, die hetzelfde aanbieden.
Kortom schrijf content waarin je de relatie tussen jouw bedrijf en de locatie beschrijft. Benoem de plek specifiek zodat de naam niet allen maar voorkomt in de footer waar je adresgegevens staan.
Dit en alle andere, eerdergenoemde factoren helpen Google om jou te identificeren als lokaal bedrijf en je dus voorrang te geven boven alle andere bedrijven.